Ebook
Living Limitless – Secrets To Building A Dream Lifestyle For Your Financial Freedom
9 Steps to Building a Dream Lifestyle For Your Financial Freedom
 Best Ways To Quickly Free Your Time & Live With Passion
 Biggest Mistakes in Creating Financial Freedom
 Secrets of How To Live Like The Rich
How To Create Limitless Revenues
How To Break Free From The Rat Race
How To Avoid Common Pitfalls That Rob You of Your Freedom
 The #1 Thing You Need To Do That Others Don't Know About
 PLUS… Includes Video-Book, Read To You By The Author Option
Ebook
Freedom-Preneur – The New Age "American Dream"
The Secrets To Living Free & Earning Free
We're very pleased to present to you our newest Video-eBook which we've had the honour and privilege to co-author with Rhonda Swan.
Rhonda is a branding and social media expert as well as a multiple 7 figure income earner within the network marketing/direct sales industry.
We've been working very hard behind the scenes writing and creating this Video-eBook which is jam-packed with golden nuggets!
If you want to know how to build a profitable business that frees you and your family, then you MUST download your free copy!
Strategy Session with Melanie & James
Limitless Special Price: $149.00 (Value $250.00)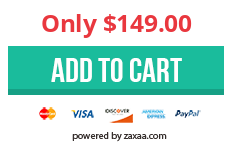 Sign up for a 30 minute coaching session with Melanie and James to assist you in taking your personal, business or financial life to the next level.